By validating your payments data and converting it to the required format.
Initiatives such as the Single Euro Payments Area (SEPA) are bringing markets closer together and increasing cross-border opportunities for corporate organisations and banks alike. We can help you take advantage of SEPA and international payments by initiating successful, SEPA-compliant, local and cross-border payments with dramatically reduced errors and rejection costs.
IBAN and BIC Validation
From 2014 all euro credit transfers and direct debits will require the use of International Bank Account Number (IBAN). Failure to collect and validate IBAN details when making EU euro payments will result in failed payments, increased costs and poor customer service which will affect the profitability of your business.
We can help you avoid these problems by identifying incorrect payment details up-front in the process to improve your Straight-Through-Processing rates.
Bank Wizard - Validate and reformat BIC and IBAN and BIC data for local euro payments and international payments at the point of capture.
Data Conversion Service - Validate and reformat payments data to IBAN and BIC format for all euro payments and international payments.
Under SEPA, the use of IBAN to identify the bank and account of a payment beneficiary is mandatory for all cross-border euro payments and from February 2014 will be mandatory for all domestic euro payments.
By providing an automated service for validating and converting existing domestic payments data to IBAN and BIC standard, we can help you avoid the cost and resource involved with becoming SEPA compliant.
SWIFT payments
To aid centralisation of back office payment and treasury functions, SWIFT has opened up its communications network to allow corporates to exchange financial information with all their banks directly.
We support SWIFT by ensuring that your international payments data is correct and can be processed prior to submission, helping reduce rejections and the time and cost associated with rectifying payment errors.
Data Conversion Service - Validate and convert existing customer and supplier bank account details to IBAN and BIC for SWIFT payments.
Bank Wizard - Improve Straight-Through-Processing rates and minimise rejections by ensuring your payment details are in the correct IBAN and BIC format prior to submitting to SWIFT.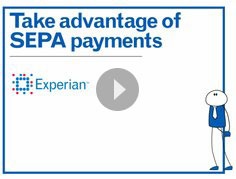 ---

Click the logo above to view our Microsoft case study
---

Click the logo above to view our Levi Strauss & Co case study